Missed Zion But Found Snow Canyon
September 25, 2010 Saturday- Today is National Land Day. We planned on going to Zion for the day, but the RV started making a really bad noise in the front passenger side tire. We decided to pass Zion and head for St George Utah and make our annual visit to Big O for repairs.

Fortunately, it was just a wheel bearing cap, and they popped it back on and sent us on our way. No charge for their time, I really love the guys at Big O Tires in St George Utah. Those guys have bailed us out the last three years in a row that we have been out here.
After a quick but scenic uphill drive from St George, we arrived at Snow Canyon State Park. Then we drove a couple miles down into the canyon to the campground enjoying the views along the way.
[mappress]

Snow Canyon State Park is a strikingly colorful desert canyon. Majestic views of soaring sandstone cliffs, lava flows and sand dunes.
We got site #1, which has the most amazing view. Full electric and water hookup for $20 a night. No internet signal, and barely a phone signal once in a while. Have not seen what the showers look like yet, but will post on that later.
Right now it is so quiet, peaceful and beautiful. I love it here. I would stay here again.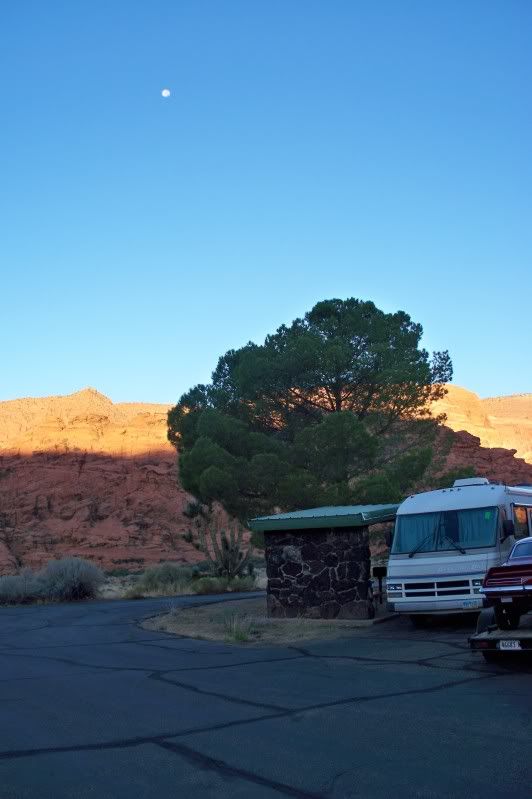 We will probably head into Vegas tomorrow and hope for better luck with our Internet connection. We are still unable to connect, not sure if it is the aircard device itself or the router, or if Millenicom is having issues. Hopefully better connectivity tomorrow.
Snow Canyon Rocks!
September 26, 2010 Sunday- Woke up to peace and quiet…and then Maui. The showers at this place were nice. Private locked rooms. It was MASH style, you had to hold the chain down to have water. Still a nice hot shower, cannot complain.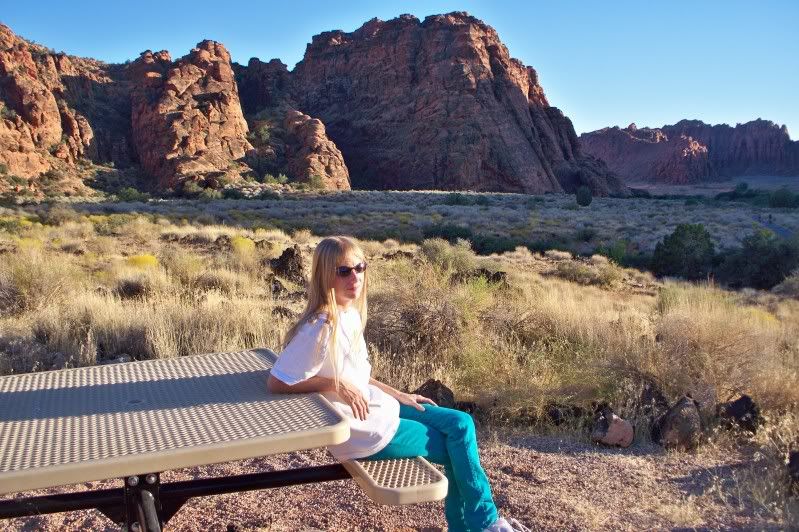 The weather was nice and hot (101), when we took a short hike this afternoon. Maui really enjoyed the desert.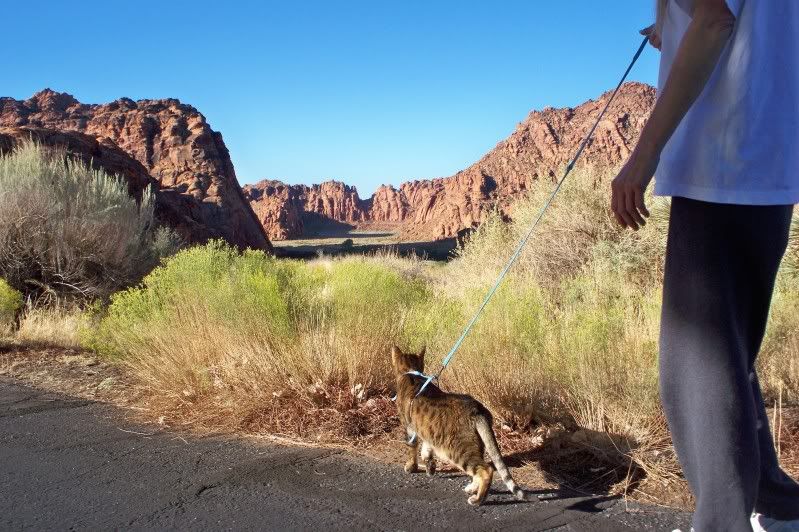 ---
We decided to move on to Vegas since we still have no internet connection.