July 2010 – Camping at Huntington Beach State Park just south of Myrtle Beach. Perfect area, just far enough from the craziness of the tourist mecca yet close enough to enjoy anything Myrtle Beach has to offer. Great way to spend the 4th of July!
We had a great camping spot and pitched our tent in a patch of woods behind the actual camp site. It was very relaxing to listen to the sound of the crashing ocean waves as we fell asleep each night.
And we finally got to see some alligators!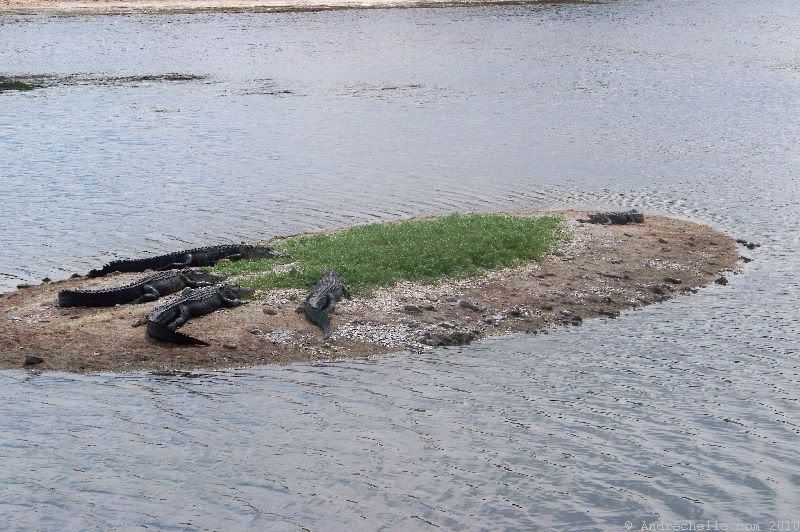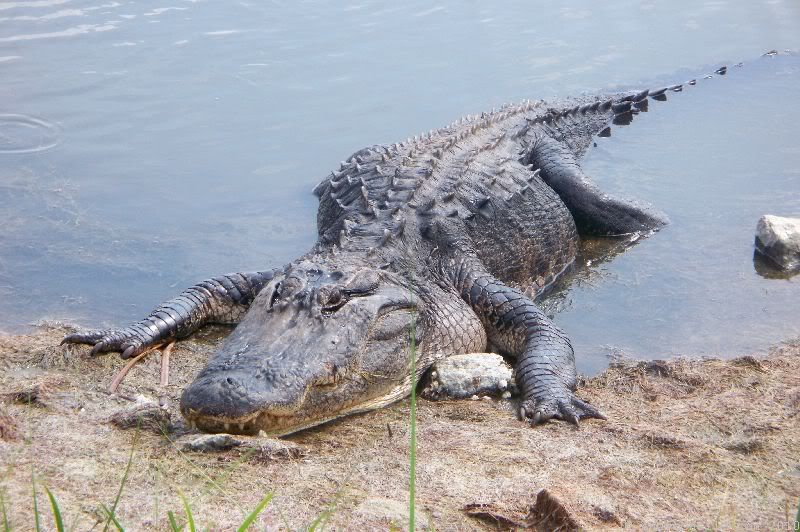 Tom and Chris joined us again for a few days over the 4th of July holiday weekend. Ades and Kathy also stopped by to say hi for a few hours while they were in town.
Sadly, the Saturn decided not to continue on with us, instead staying in the Carolinas.
Brokedown on the side of the road with temps in 100's is not the way I would have preferred to spend the past couple days, but it was still worth it 😉