Oct 18 2010 – Monday – Traveled about 450 miles today from Usery Mountain Park in Apache Junction AZ up 17 North to 40 East.
The scenery changes quick from Mesa to Flagstaff. In about a 50-75 mile span, it goes from cactus everywhere to a lush pine forest.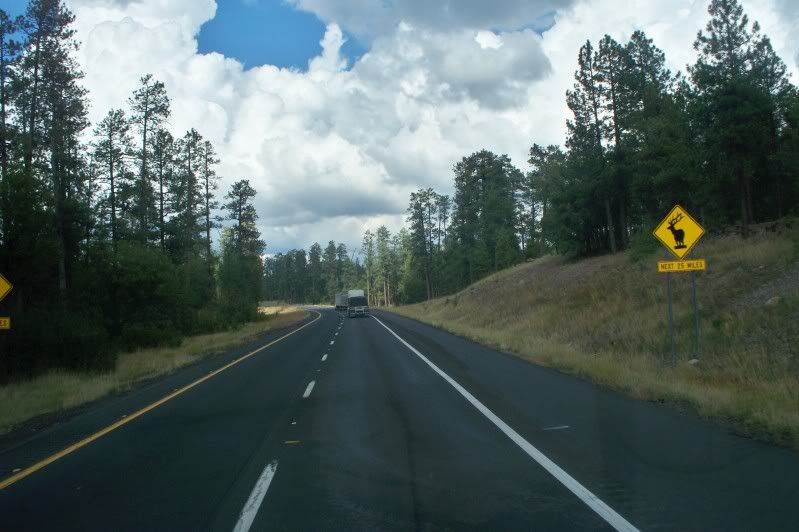 A few steep grades but the RV had no problem.


Sections of road near Flagstaff on 17N felt like we were driving on a washboard and some unmarked, almost invisible lanes in New Mexico made for a challenging evening.
Boondocking at the Dancing Eagle Casino in Casa Blanca, just west of Albuquerque New Mexico.
Native American casino, very different from a Vegas casino. No alcohol, very little smoking, all digital machines, no live tables, no show girls, no strippers, no hookers, very clean.
We enjoyed a cheesesteak and hot cocoa (a little colder here than Mesa) while watching Monday Night Football on a HUGE 100″+ screen. Then we played a little poker before heading out to the RV to retire for the night.
They also offer a reward program, $10 free gas for each out of state resident that signs up for a players card at the Dancing Eagle Casino – Casa Blanca NM