Oct 19 2010 – Tuesday – Traveled about 500 miles today from Dancing Eagle Casino in Casa Blanca New Mexico to Elk City Oklahoma.
For tonight we have an awesome camping spot, overlooking a beautiful 250 acre lake just south of I-40 in Elk City Oklahoma. We may stay another night here before heading the last 1200 miles to Madison Ohio.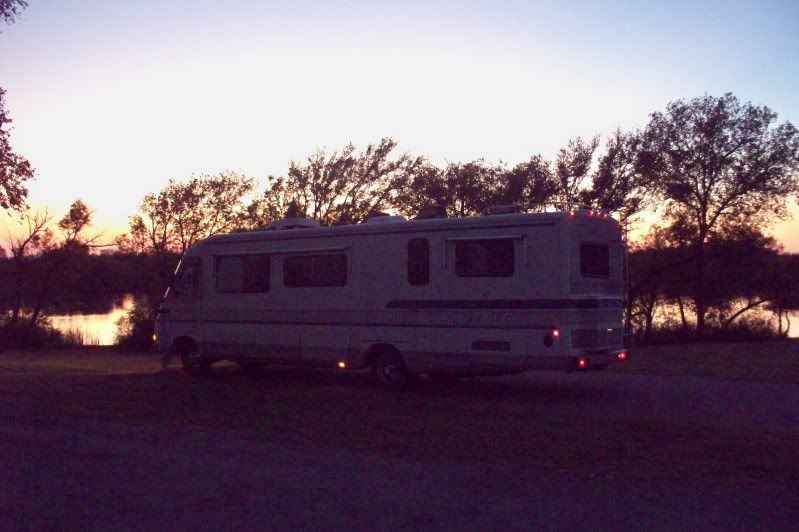 Oct 20 2010 – Wednesday
So peaceful and relaxing we decided to stay another day before the long drive to Ohio.
After a short hike on a red dirt trail in the park and working the remainder of the morning and afternoon, we took a quick trip into town to the United Supermarket.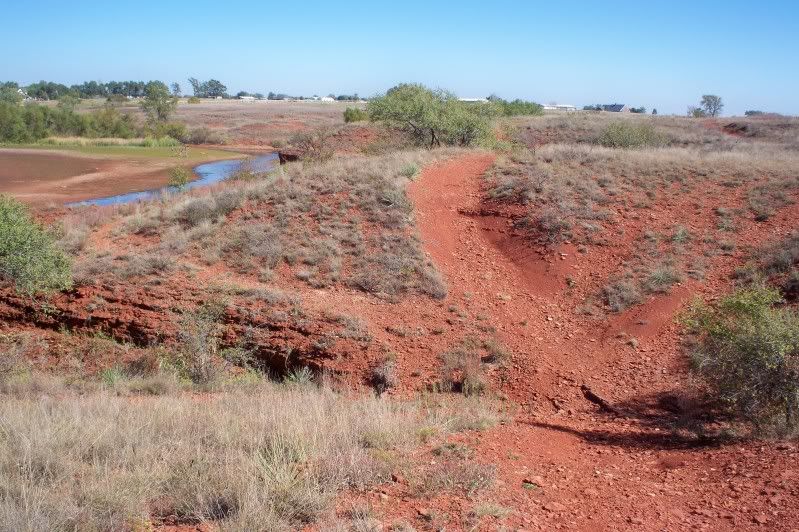 We wanted some BBQ-ables for dinner (and a quick stop at Carls Jr for some fried zucchini).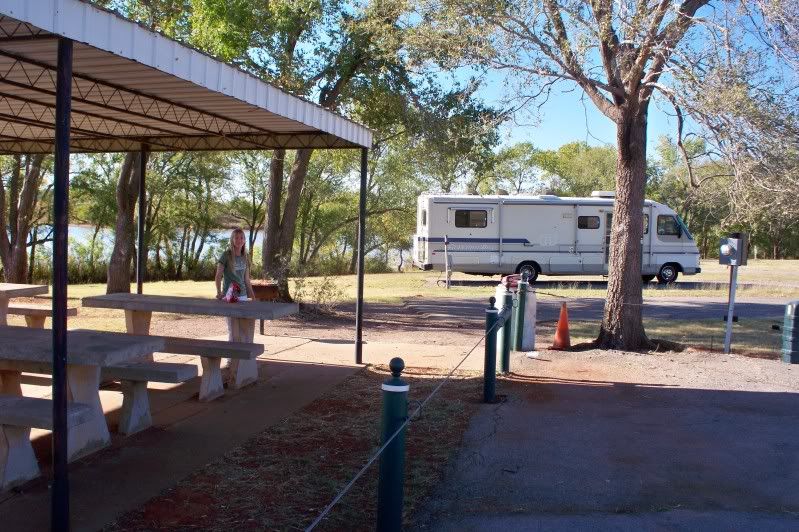 We also saw the Route 66 museum but did not stop.
Elk City Lake Park only has 4-5 RV pads with electricity, but we were the only RV parked here. A couple tent campers near the waters edge. I'm sure this place is much busier during the summer, but it was very quiet both days of our stay.

There is no charge to camp at Elk City Lake Park, but a 3 day maximum stay. Wish we had another day as this was a very nice stop, but its time to hit the road again.