Late Start But On Our Way!
August 31, 2010 Tuesday- Really late start getting out the door (what's new there?). We are spending the night at a rest area in Richfield, OH tonight. While we did not get very far at all, at least we are on our way on this epic journey.
Maui really seems to like the action around him while we are driving, he is excited by the other vehicles on the road and LOVES going under overpasses. He loves the dashboard, especially early morning (basking in the sunlight) and at night (watching the lights).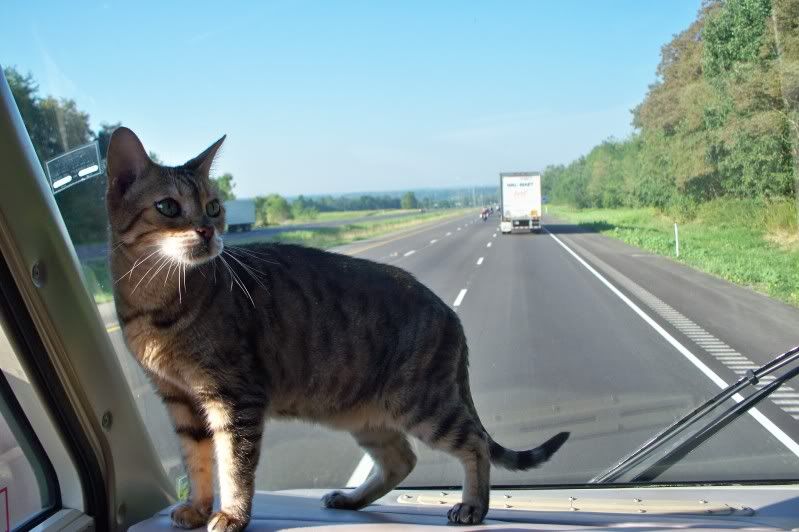 [mappress]
Thanks for 'riding along with us'!