September 2, 2010 Thursday- Got very little sleep last night, we are learning that the truck / rv side of the rest areas are much louder than the car side. We were constantly awakened by the truckers driving in and out. Today we made it to our first goal, Auburn, NE. They now have a nice little campground at the recreation center. Of course when I lived here, there was no Auburn Recreation Center.
It's only $10 per night, it has electric and water. There is no sewer hook up, but there is a place to dump. There are supposed to be restrooms, but they were locked.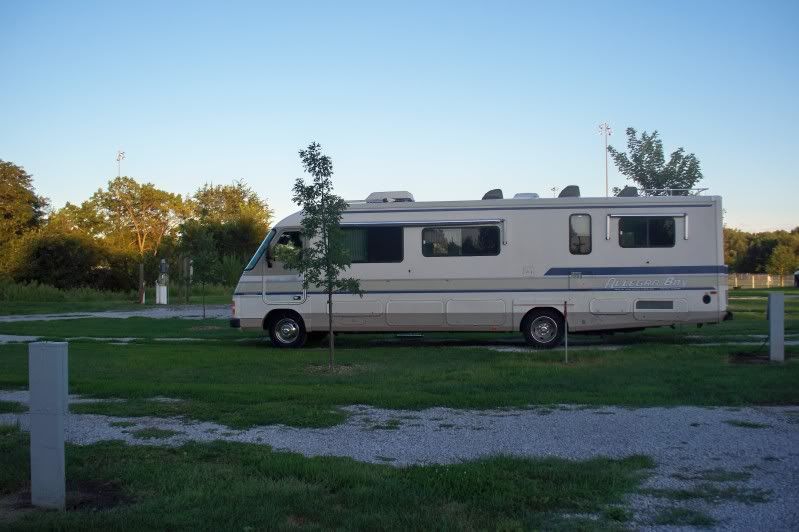 Drove about 500 miles today from Marshall Illinois to Auburn Recreation Center in Auburn Nebraska.